ALOZAINA - FESTIVALS
FEBRUARY CARNIVAL
This first event on Alozaina's festive calendar has strange traditions attached to it and differs from other festivals in that, instead of the typical fancy dress competitions, the neighbours arm themselves with bags of flour and shake it over any neighbour or visitor they happen to cross paths with.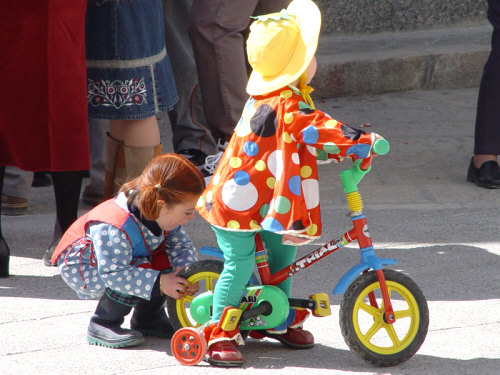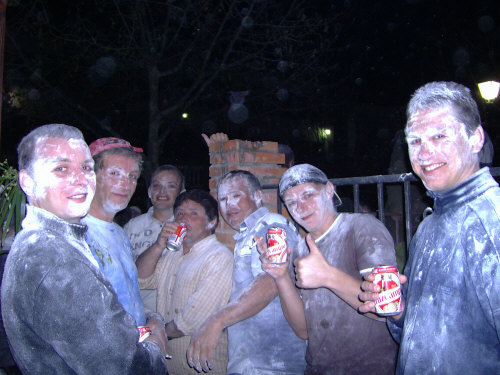 EASTER WEEK. ACCORDING TO CHRISTIAN CALENDAR
Fourteen floats pass through the streets of Alozaina during this week but the culmination of Easter Week is without doubt Good Friday, when the meeting between the Nazarene and the Virgin takes place. As in other towns of the Malaga province, amateur actors depict various scenes from the Passion of the Christ, culminating in the crucifixion of Christ in the Stations of the Cross. Respect and brotherhood are the key themes of Easter Week which is so important to these people. The local music band, the oldest one in the province, also plays a significant role in the week's celebrations.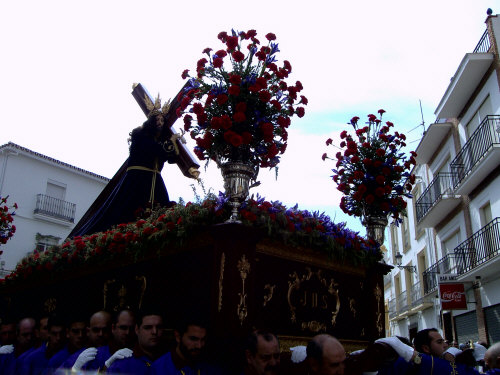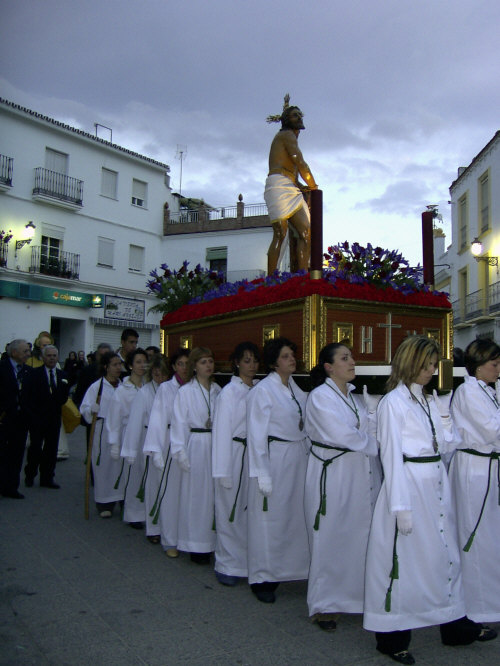 PILGRIMAGE OF THE HOLY CROSS, JOROX. FIRST WEEKEND IN MAY
During the afternoon on Saturday the inhabitants adorn crosses with altars, decorations of crochet and flowers, which are then displayed in the streets of Alozaina. The pilgrimage is celebrated on Sunday when the Holy Cross of mirrors and glass and adorned with flowers is carried to Jorox on a float. After a rural mass, the pilgrims enjoy a day in the countryside with food and traditional fandango dancing in Jorox.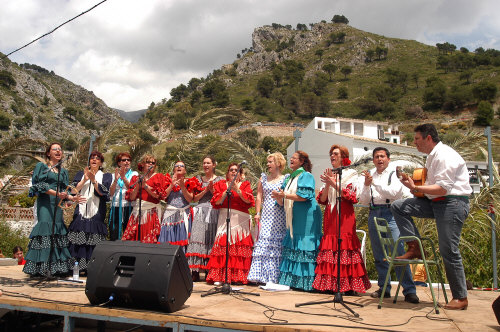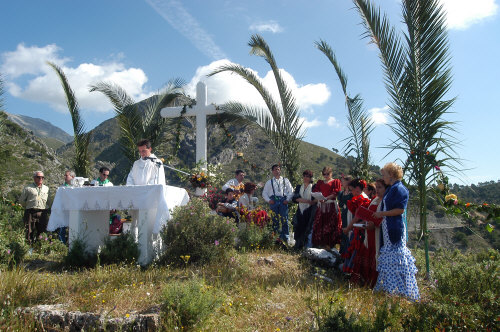 FESTIVAL OF SANTIAGO AND SAINT ANA. AROUND THE 25TH AND 26TH OF JULY
The patron saint festival in honour of the Saints Santiago and Ana takes place on the 25th and 26th of July. There are fireworks, competitions, concerts, a cattle fair with the bustle of the stands and bars and all livened up by the music from the local band.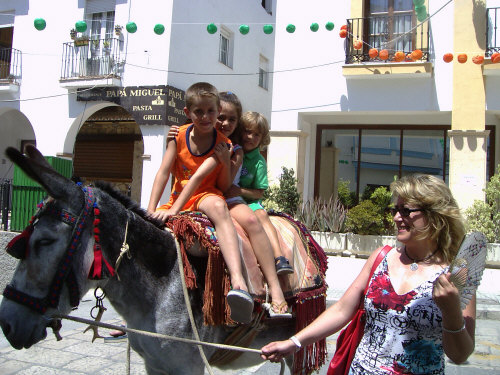 The processions on the 25th are dedicated to Santiago and those on the 26th to Saint Ana, whose image is carried only by women bearing the same name, adorned with red ribbons.
OLIVE FAIR. Around the 12th of September
At the beginning of the olive season, (when "manzanilla" olives are harvested before they ripen in order to be eaten later, pickled or with dressing), Alozaina bursts into life once more in honour of the area's main produce, the olive, and the Sweet Name of Maria, whose image is carried by women bearing this name, wearing light blu sashes. Apart from the religious aspect, the festival consists of free tasting of locally-grown olives in the village square, where there is no shortage of music and atmosphere. The "Olive Queen" title is awarded; a homage to the women's role in the harvesting and preparation of the crop with a prize going to the woman who has contributed the most to this work.