CASARABONELA - PRESENTATION
Casarabonela is one of the villages of Málaga that has best conserved its Moorish and Christian past, which has enabled it to preserve a good section of the old Casr-Bonaira. Its most prized resource is water, that flows from numerous springs and lower down, around the village, creates a beautiful green mantle of fertile market gardens, dotted the white of the little agricultural huts.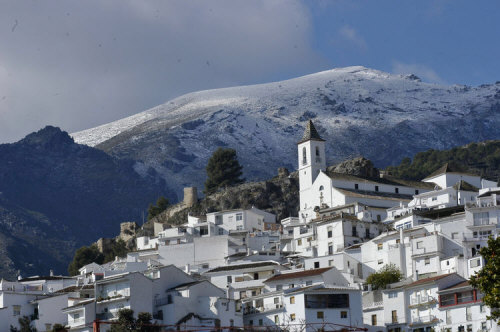 Its coat-of-arms depicts three towers that are a reference to the importance of the castle, situated in a privileged location and well communicated. The towers appear surrounded by the three names for the village: Castra Vinaria (the Roman name), Casr-Bonaira (the Arabic name) and Casarabonela (in Spanish).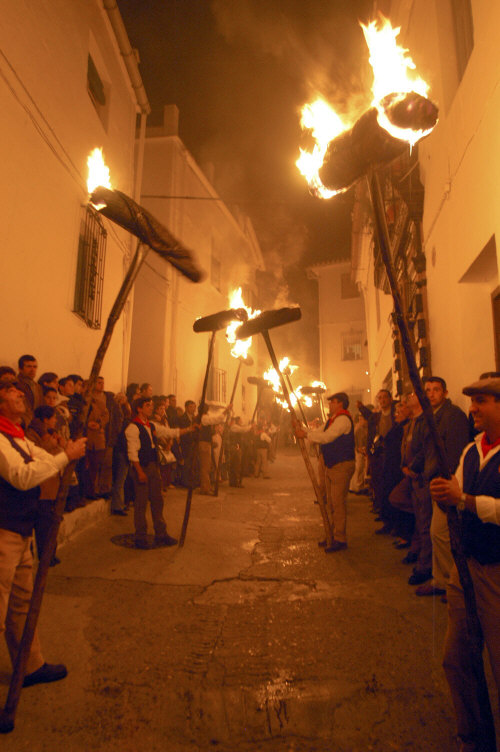 There are some villages in which, if you listen carefully and know where to look, you can make out the sounds of the time that has passed. This is what happens in Casarabonela, the Moorish town, a crossbreed of cultures, main square of experiences. Its steep, narrow streets are full of blind alleys and raised rooms beneath which the road passes. The Moorish inheritance is palpable in every corner, where a niche shows the way to follow and a fountain helps you to know and understand. The Roman Castra Vinaria, named Cars Bonaira by the Arabs, is nowadays a haven for peace that will delight the traveler. From the highest point, the view is endless in every direction, inviting to a walk through the village or a country ramble. Because in Casarabonela, the mountains blend into the streets, the river blends into the fountain and in the tranquility of its corners, the echoes of ancient battles between Moors and Christians still persist.