EL BURGO - FESTIVALS
CARNIVAL – END OF FEBRUARY
The festive calendar of El Burgo starts with the Carnival , a festival worth noting as it is very popular with the locals, who form groups, dress up in fancy dress and roam around the streets in an atmosphere of lively merriment. Throughout the whole weekend, the fancy-dress costumes, the humour and fun provide warmth in the cold winter of this area. An ideal weekend to visit and get to know El Burgo.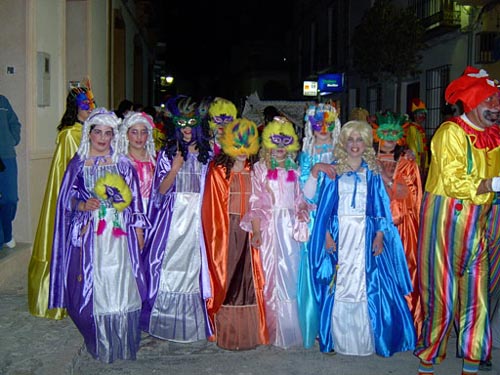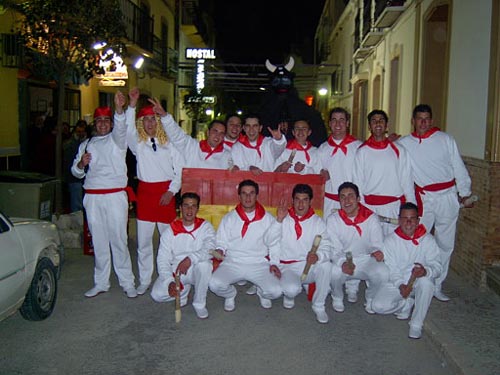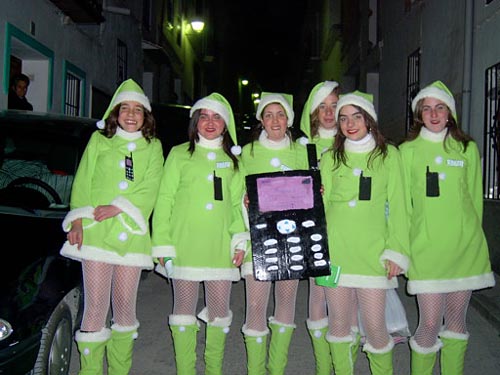 GASTRONOMIC FESTIVAL 28TH FEBRUARY
The gastronomy of El Burgo is well-known for the dishes that can be enjoyed all year round, such as cabrito (kid), caldereta (meat stew) or guisillos de espárragos (asparagus stew). One of the specialities is the sopa de los siete ramales (a soup made with bread and seasonings), which was formerly called dog soup, based on simple products from the fields which were available to the inhabitants of the village in the hungry years after the Civil War. Nowadays, it is a dish that is appreciated as containing the best qualities of the Mediterranean diet. This soup is prepared on the stove in large earthenware bowls using ingredients from the local kitchen gardens, in the most traditional style, and is then distributed amongst villagers and visitors alike.

EASTER WEEK
As in most of the towns of Andalusia, Easter Week is one of the most important religious festivals, in which the processions representing the passion and death of Jesus Christ take on a special relevance. In El Burgo, Resurrection Sunday has a special significance, this being the day when the Judas is burnt. In the morning the statue of the Virgen de la Medalla Milagrosa and the Corazón de Jesús (Virgin of the Miraculous Medallion and Heart of Jesus) are taken out in procession, and, at twelve noon, there is a "meet" with the statue of Judas (an enormous rag doll full of sawdust and rockets) in the lower square. At this point, the rockets and fireworks go off, the rag doll is burnt, while the villagers celebrates the Resurrection of Christ and the triumph over sin.

PILGRIMAGE OF THE VIRGIN OF THE SNOWS. FIRST SUNDAY IN AUGUST
A popular pilgrimage in which the locals accompany their patron saint on foot, on horseback or in wagons from the Church of San Agustín to the Fuensanta. Once there, a folklore mass is held. A day in the country amongst this beautiful scenery.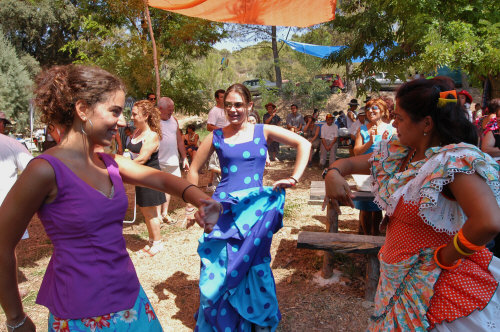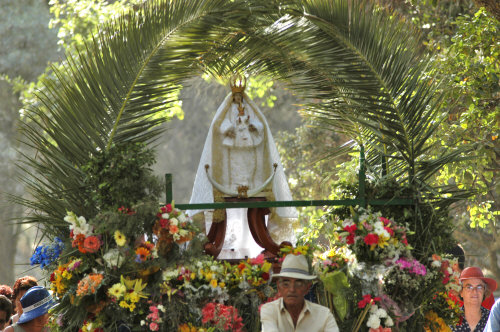 FAIR OF SAN AGUSTÍN. 28TH AUGUST
The Fair of San Agustin originated long ago when the Catholic Kings gave permission for a cattle fair to be held on the 28th August. Nowadays the fair is a huge explosion of lights, dancing and great performances.